Forest Lakes Property Owners Association
in Forest, VA
Welcome to the Forest Lakes POA website!
To navigate to different pages, mouse over the Menu items at the top of the page, and click on a link from the drop-down selection.
If you are a Member and need a password
, or have forgotten your password, just click on any menu item under "Property Owners" for instructions on obtaining or recovering a password.
Forest Lakes POA has an
online community calendar
. This calendar can also be viewed using an
agenda view
. In addition to viewing the calendar online, Members are able to
subscribe
to the calendar and receive email notifications.
Newsletters can be downloaded by going to the Property Owners > Newsletters menu.
2015 Nominating Petition Available
2015-08-06
July 2015 Newsletter
2015-08-06
2015 Annual Meeting - Thurs Oct 8th
2015-07-09
DATE: October 8th, 2015
TIME: 7:00 p.m. (Registration begins at 6:15 p.m.)
PLACE: Forest Recreation Center, on Rustic Village Road, off of Route 811


May 2015 Yard Sale
2015-04-09
Forest Lakes YARD SALE will be held on Saturday, May 3rd (8 a.m. - 1 p.m.) ; Rain Date: Mau 9th
April 2015 Newsletter
2015-04-09
January 2015 Newsletter
2015-01-09
Waste Hauling and Recycling Option News!
2014-07-30
Guest Fishing Policy Updated
2014-08-14
The FLPOA Fishing Policy has been updated to allow for unaccompanied house guests, with written permission of the FLPOA member, to fish from Forest Lakes common areas. The authorization form is available on the Covenants and Lakes & Wildlife Committee pages, or can be downloaded here by clicking
FLPOA Guest Fishing Authorization Form (.pdf)
.
ARC Standards Updated
2013-11-24
The FLPOA ARC Standards have been updated and approved by the Board. The current revision, approved by the Board on November 19th, 2013, can be downloaded from here:
Architectural Committee page
.
New Spring Lake Dock
2012-08-08
Thanks to numerous Forest Lakes volunteers working on three Saturdays this summer, the new Spring Lake dock was completed on August 4th and is ready for your enjoyment!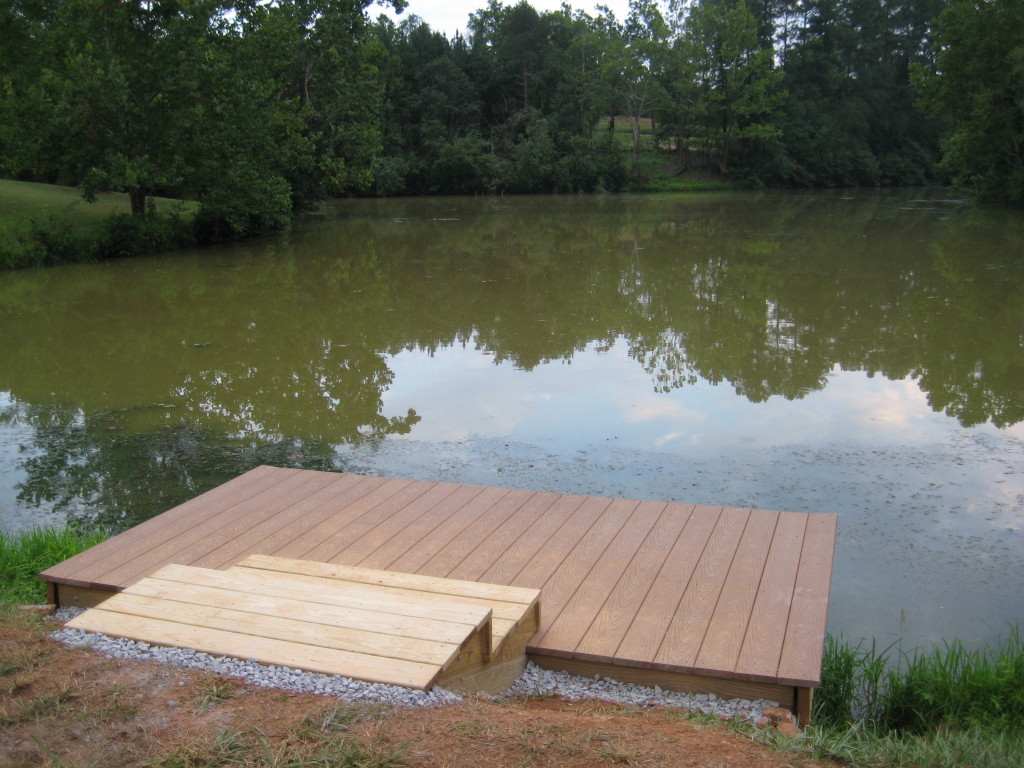 &nbsp &nbsp &nbsp &nbsp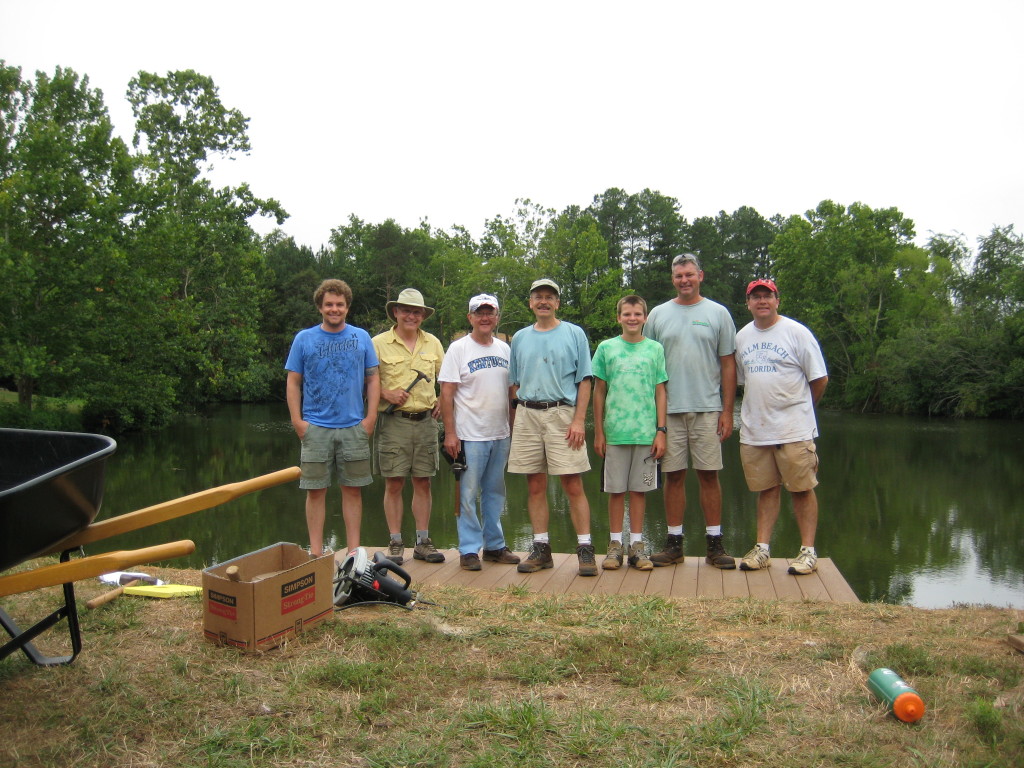 RSS Feed Now Available
2010-06-09
An RSS feed is now available for the FLPOA website main page. You can subscribe to this feed using your favorite RSS Reader (e.g. Google Reader).
New Property Owner Accounts & Online Forum Now Active
2010-05-01
The FLPOA website Property Owner's section has two big changes:
Transition from a shared password to an individual user name and password for each property owner.
Addition of private community online forums, accessible from the Property Owners menu above.
In order to take advantage of either of these additions, property owners will need to fill out and submit a
website account request form
.
The previous shared password used to access the Property Owner's section no longer works.
Updated FEMA Floodplain Maps
2009-12-01
Bedford County has launched a web site showing the revised draft FEMA flood plain map for Bedford County. This was announced in a recent news release and newspaper article. Landowners have until Jan 19th, 2010 to appeal the FEMA floodplain designations, through the County. The maps and contact info are provided at
http://www.co.bedford.va.us/FEMA
.
Lawn Care Information
2007-10-01
Information from a FLPOA sponsored Virginia Cooperative Extension seminar can be viewed and downloaded by clicking on the image below: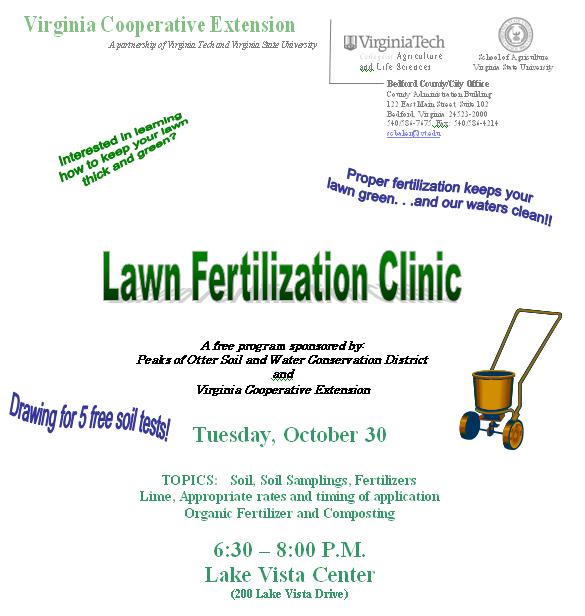 Forest Lakes Neighborhood Watch
Please call Brenda Terry (316-6044) if you are interested in participating in the Forest Lakes Neighborhood Watch program.
New Website Links
LOST & FOUND:
If you have lost, or found, an article in the Forest Lakes area, you can email
FLPOA-Lost-Found
.
Forest Lakes Property Owners Association Playground